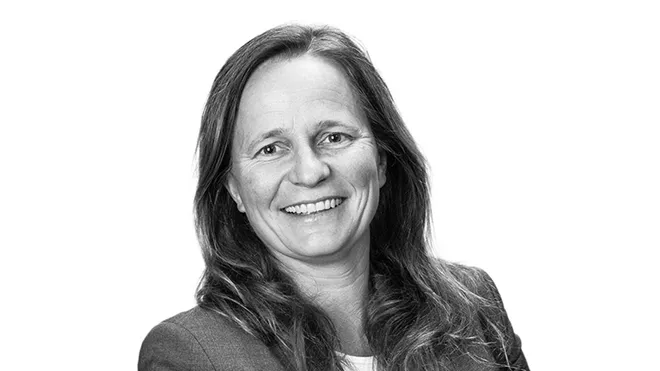 Marianne Olssøn worked for 10 years at the Office of the Attorney General before she came to Mageli. She has been admitted to the Supreme Court since 2000. Olssøn has extensive experience in public law and real estate law, and she has conducted a number of cases for the district court, court of appeal and the Supreme Court. She also has several directorships on boards, in associations and committees.
 
RELEVANT WORK EXPERIENCE
2006 - 
1996 - 2006 
1998 - 2000 
Lawyer/partner, Advokatfirmaet Mageli ANS
Attorney at the Office of the Attorney General
Deputy judge, Hedmarken Circuit Judge's Office
RELEVANT EDUCATION
Arbitrator education
Admitted to the Supreme Court
Law degree, University of Oslo
Agronomist, Jønsberg Agricultural School
OTHER
2013 
2012
2011 
2010 
2008 - 2010 
2007 
2005 - 2007 
1997 
Member of the Ethics Council for the Government Pension Fund Global
Head of the control Committee for Finnmarkseiendommen 
Board member at Toten SpareBank
Chairman of the Board, Pihl AS
Board member, Pihl AS
Karnov-co-author of new disputes act
Leader, animal experiment committee
Edited 3rd edition by Carsten Smith: "Bail Law"